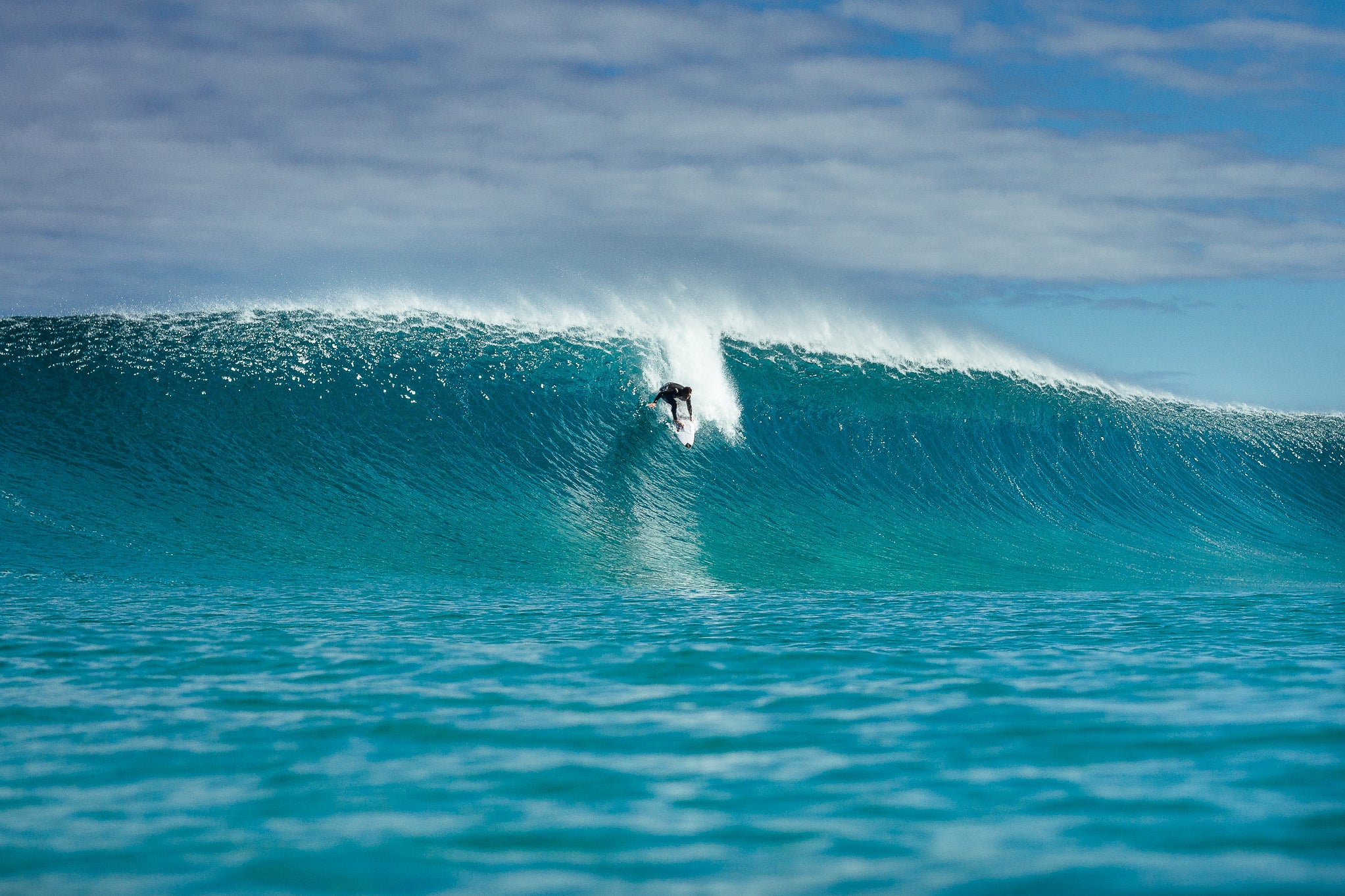 SURF
When surfing, Quobba fins are especially suited to barrels (any size), punchy beach breaks and powerful reef breaks.

Luke Saranah Product Review
Testimonials
Dave Macaulay - Testimonial

As a shaper I like to try fins and fin systems so I can recommend them for my customers. Ben Roach approached me to test the Quobba Fins and gave me some feedback from himself and other surfers and I trust his judgement.
I generally use Futures (AM2 or DHD fins) and FCS2 (MF Large) so I tested the green, large Quobba Fins at my version of a wind tunnel – Lefties!!! I started the session by using the DHD Futures in my 6'0 round pin all round board so I could get a gauge and direct comparison. I then came in and swapped fins to the green Quobbas. Paddling out I was thinking they might feel a bit weird but I was pleasantly surprised to they felt quite normal! The exciting thing that I did feel (along with the lack of weirdness) was the amount of hold and grip the board had with Quobbas. I started to sneak my back foot back further a touch back to push harder and the fins held in which is the aspect I really enjoyed. The speed of the fins felt good and there was no detectable drag , just mega hold – so my first impression was to give the fins a strong tick! I had another memorable session at Lefties a bit later where there were some good barrels and the fins really shined again in the barrel, with the hold factor giving stability in critical, sucky sections. I've also enjoyed the fins on my backhand at Boneyards (J-Bay) and my favourite rights in Gracetown. Just used the Quobbas in some proper barrels at home and found out just how amazing they perform. The board just held its line on one sick one when I was sure I'd be bucked off so I left that session totally buzzing! I am keen to try them at Gnarloo for knifing down the face and surviving a foam ball ride in deep barrel, which I heard Sillsy (Richard Sills) has done up there using Quobbas. So I am happy to report that Quobbas are part of my fin quiver now.
Cheers Dave Macaulay
Read More Testimonials
Surfing (Recommended Fins)