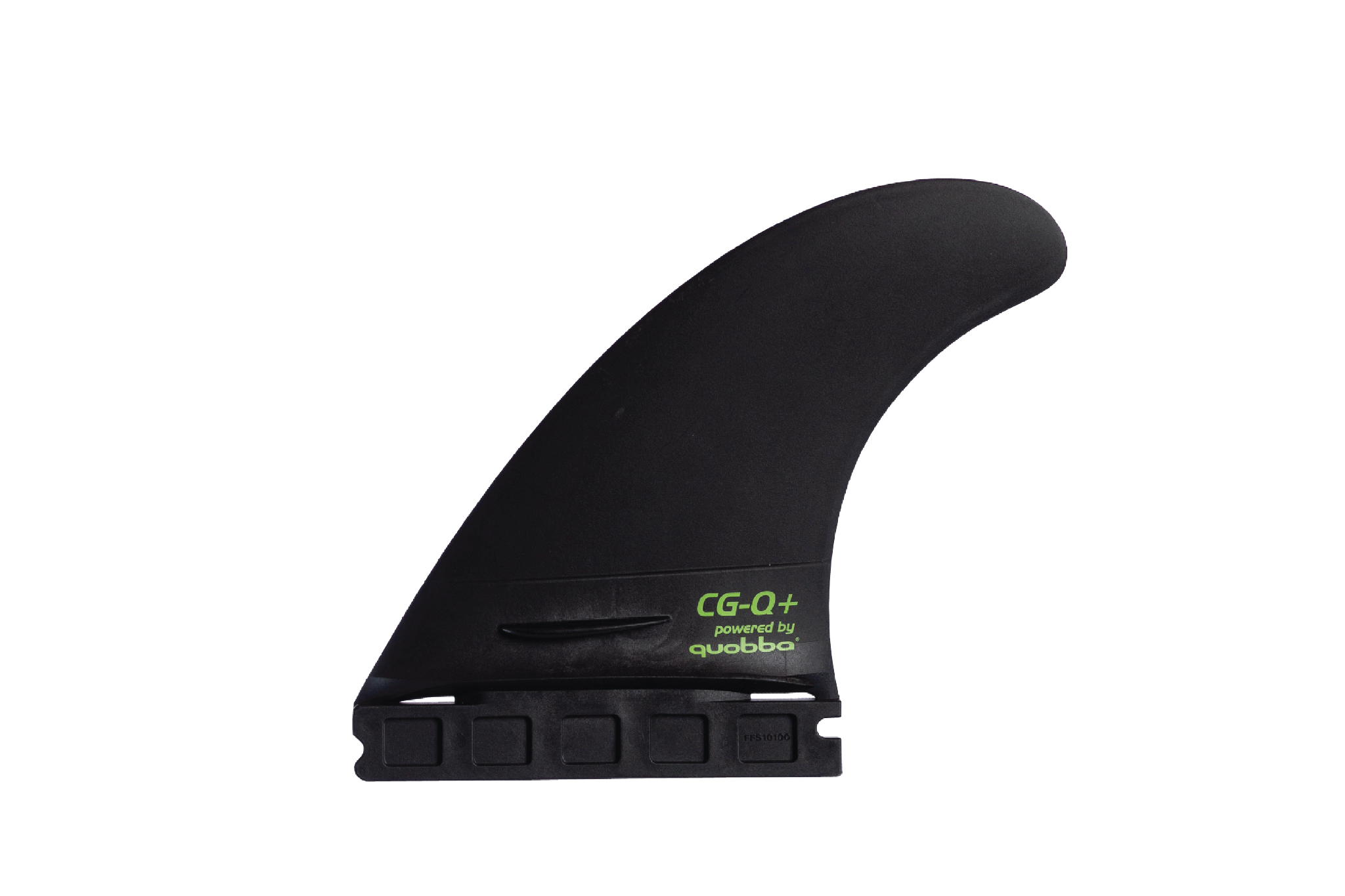 Quobba Carbon Glass Series Description
Composition: 3% 'Chopped carbon fibre' + 47% 'Chopped glass fibre' and the remaining + 50% metal ash within a high tensile resin.

The Quobba 'Carbon Glass' series is available in medium and/or large sized thruster fin configurations, with each fin having a standard raked fin type template.

Available in dual and/or single fin tabs

The carbon fibre makes the fin slightly stiffer and much stronger than the Glass Series.