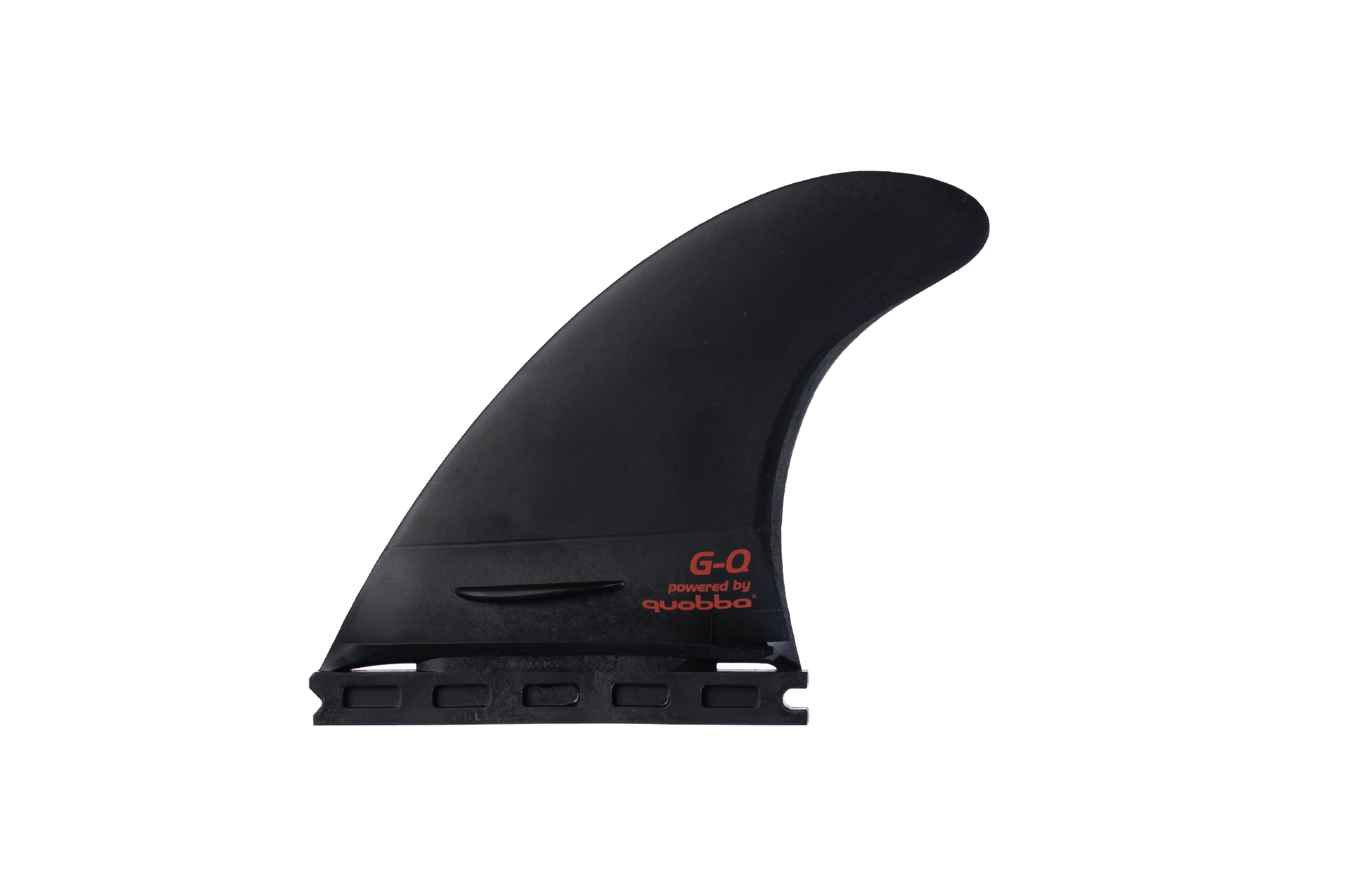 Quobba Dark Glass Series Description
Composition: 50% chopped glass fibre + 50% metal ash within a high tensile resin.

The Quobba 'Dark Glass' series is available in medium and/or large sized thruster fin configurations, with each fin having a standard raked fin type template.

available in dual and/or single fin tabs

The Dark Glass series is exactly the same fin as the original glass series, which was commercialized in orange and lime green colours in the past.

The glass fibre allows the fin to have a greater flex pattern compared to the Carbon Glass series.

Compared to a standard fin it has a stiffer flex pattern.